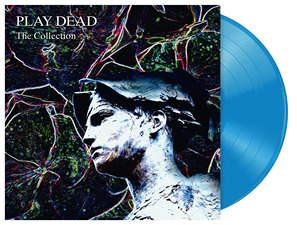 Play Dead release a career-spanning anthology. A limited-edition blue vinyl LP with ten of their most essential tracks; and a digipak CD expanded to sixteen tracks.
Between 1980-1985 they grew into one of the UK's leading post-punk bands with regular indie chart hits and a dedicated live following.
The band formed in Banbury, Oxfordshire in 1980 with vocalist Robert Hickson, guitarist Re Vox (aka Barry Turnbull), bassist Peter Waddleton and Mark Smith (aka 'Wiff') on drums. After a couple of 1981 singles on Fresh Records the band toured with UK Decay and were invited for the first of three John Peel Sessions in early 1982. By then Steve Green had replaced Re on guitar with their line-up remaining stable thereafter. They released their 'Single of the Week' Propaganda on Jungle in 1982.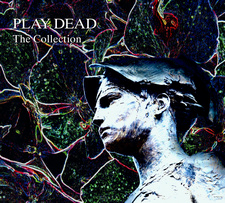 Fusing rock, funk, metal and numerous new music influences, they were embraced into the fledgling post-punk tribal scene, joining Sex Gang Children for a lengthy tour, swiftly followed by another tour supporting Killing Joke, promoting the release of their debut album 'The First Flower' for Jungle in 1983. By then they had earned a loyal following and became a regular fixture on the live circuit.

A Beggars Banquet/Situation 2 one-off single Shine followed swiftly, before they switched labels again to the Staffordshire-based Clay Records for a series of four singles – Break, Isabel, Conspiracy and Sacrosanct, along with an album From the Promised Land and a live album and video Into the Fire. These releases were all indie UK chart hits and backed by a busy touring schedule. At the end of 1984 they performed on The Tube, then the UK's top music TV show – their fans came along in good numbers for the live show (as seen in Youtube clips below).

Next they surprised many by persuading German krautrock producer Conny Plank to record their album Company of Justice, released on their own label Tanz in 1985. It became their highest indie-chart entry at number 3 along with indie top 5 track This Side of Heaven, and marked further musical progression with electronic enhancements. They toured frequently that year throughout the UK, as well as regular visits to Europe. However, in early 1986 they announced they had decided to split. Their final single, Burning Down from the Conny Plank sessions, was issued posthumously; The Collection opens with the 7" version of that track, the first time it's been available since then.

LP tracks (10): Burning Down, Isabel, Sin of Sins, Sacrosanct, Propaganda, This Side of Heaven, Shine, Witnesses, Break, The Tenant.
CD tracks (16): Burning Down, Isabel, Sin of Sins, Sacrosanct, Time, Chains, Propaganda, Pale Fire, Gaze, This Side of Heaven, Shine, Witnesses, Conspiracy, Company of Justice, Break, The Tenant.
FREUDLP/CD137 March 3 2023
Info & buylink UK: jungrec.link/PlayDead
Buylink USA: jungrec.link/PlayDeadUSA
Official Play Dead site: CompanyOfJustice.com