CONFLICT 'There Must Be Another Way' - the singles (2x vinyl LP)
All of Conflict's studio singles on double vinyl LP for the first time. Comes with an A2 size, 2-sided poster insert with singles info & discography and gatefold sleeve with lyrics to all 24 tracks. Conflict are still active, playing huge festival gigs in 2015 in USA & around Europe.
Conflict have been described as the world's foremost activist anarchist punk band. First heard on their mentors Crass's label, their 'To A Nation of Animal Lovers' EP inspired anti-vivisection, anti-hunt campaigns.
Espousing direct action and numerous political causes, on their own Mortarhate label they dominated the top of the indie singles and albums charts through the eighties. Gigs turned into full-scale riots, with hundreds arrested. Police banned them from performing in the UK, so they went underground and abroad.
Still active but quieter in the 90's, then a resurgence of interest in the punk movement regenerated them in the 21st century and they remain active today, in 2015 playing large punk festivals across the UK, USA and Europe.
24 TRACKS: Custom Rock, Mighty And Superior, To Whom It May Concern, Climbing The Stairs, These Colours Don't Run, The Serenade Is Dead, The Positive Junk, The System Maintains, Berkshire C*nt, Meat Means Murder, Whichever Way You Want It, Statement, This Is Not Enough, Neither Is This, Conflict, I've Had Enough, War Games, Blind Attack, The Final Conflict, The War Of Words, Now You've Put Your Foot In It, From St. Paul's To Seattle, Carlo Giuliani, A Gaping Hole. (4 extra tracks to the CD version.)

Buy it here: http://www.ebay.co.uk/itm/321932785473
Cat. No: FREUDLP068. EAN: 5013145206836. The A2 poster front: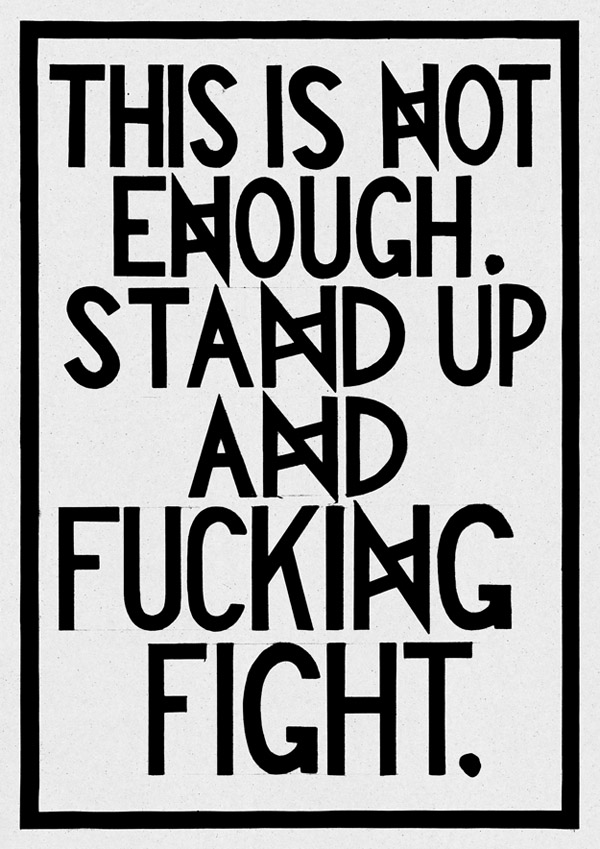 CONFLICT – a history of insurgence
Conflict hold a unique and fascinating position as a punk band, being hugely influential in the anarchist movement and inspiring many to direct action in numerous alternative life-style causes, such as Anti-Globalisation and the Animal Liberation Front. In the 80's their records went straight to the top of the indie charts. One even made the national chart at no. 33, causing chart commentator Alan Jones to note this was one band that would never ever be stocked next to the pick'n'mix in Woolies.
Preaching their intense insurrectionary anti-state politics at gigs, they whipped up audiences into a riotous frenzy. Arrests after gigs were in the dozens: 23 in Kingston, 24 at Surbiton, 32 at Leeds University (when Chumbawumba supported), culminating in the Brixton Academy riot that hit the front pages of the national newspapers: '52 PUNKS HELD IN BRIXTON – SIX POLICE HURT'. Booked on a stolen Rough Trade letterhead, the Academy attracted 4,000 punks to hear Conflict perform together with Crass' front-man Steve Ignorant. Leaflets with maps of Brixton showing 'targets' such as McDonalds and Barclays Bank were handed out to the crowd…
Following that major incident, Conflict were effectively banned in the UK. Any promoter booking them had a police visit and a huge 'security' bill imposed on them, and their insurance companies would withdraw cover. Conflict continued with overseas tours and a few rave-style events where the secret venue was found after charades to confuse the police, but became semi-dormant in the early 90's.
Starting out on their mentor's Crass' label Corpus Christi, with a nod to the militant side of The Clash, Conflict inhabited an idealistic punk world, where records had to say 'Pay No More Than…' and all gigs were benefits for either causes or bust-funds. Campaigning groups contacts are often advertised on sleeves - or otherwise the home addresses of vivisectionists and turkey-farmers such as Bernard Matthews. They soon formed their own Mortarhate Records label, issuing many Conflict albums over the years and also releases from many other bands sympathetic to the cause.
New Model Army were famously castigated in song for signing to a major, the accusation rubbed in by a live benefit album with its title appropriated from NMA's anti-heroin slogan as 'Only Stupid Bastards Help EMI'. The general music business was scorned; records were never advertised and with the message being bigger than the band there has never been a promotional 'group photograph' of the band.
In the USA, the Seattle riots and the 'straight-edge' punk movement accredited Conflict as inspiration, giving an incentive to resume activities and leading to huge interest in their Mortarhate label catalogue there and a short-term US license. A headline gig at a punk festival in Milton Keynes in front of 3,500 brought them back in October 2000, followed by regular tours and headline festivals in USA and Europe.