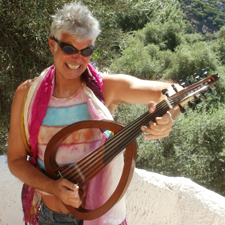 FAMILY FODDER have various albums reissued on CD, LP and digital, coinciding with a cover version of one of their songs.
Family Fodder, best known for their string of idiosyncratic, playful experimental post-punk singles between 1979-82 such as Debbie Harry, Savoir Faire, Film Music and Playing Golf (all found on the 'More Great Hits' CD) have a torrent of activity in late 2015.
The early recordings are being given a respectful reissue treatment on both CD and LP by German label Staubgold. 'Monkey Banana Kitchen' came out with extras last year. Now in December comes 'Sunday Girls (Director's Cut)', the original mini-album plus an obscurity released as 'Frank Sumatra' and various singles as extras.
This comes after US band YACHT releases a souped-up electro-pop cover version of I Want To Fu<k You Til I'm Dead on Downtown Records on October 16, following in the footsteps of Unrest and Zion Train who've both also paid tribute to Family Fodder's unique song-craft. YACHT are currently touring the US and then in November visit the UK, France, Netherlands, Belgium, Germany and Turkey on a European tour.
Further, on November 20th, two past Family Fodder albums: 'All Styles' (1983), and 'Water Shed' (2000), both either with extras or in 'Director's Cut' editions, are being made available digitally for the first time:-

'All Styles' is a double-album with each song designated a different musical genre. It was a communal effort from the whole of the Family Fodder entourage of the time. It comes with bonus tracks from the 'Coral' single.

'Water Shed' is a reunion album with original French chanteuse Dominique Levillain together with other original Family Fodder members, first issued by the USA Dark Beloved Cloud label.
And the obscure 1996 album 'Foreverandever' is being readied for CD and digital release in the New Year 2016. This little-heard gem was originally released clandestinely in Italy under Alig Fodder's alter-ego, 'Johnny Human'. It's now been condensed, revamped and adapted into the outstanding Family Fodder album it always threatened to be.
Always productive, in recent years Fodder godfather Alig Fodder has collaborated with Psapp and David Shrigley, has toured Europe with an early Fodder line-up, and issued new Family Fodder albums together with vocalist Darlini Singh Kaul, daughter of original Fodder singer Dominique Levillain, on new media pioneers The State 51 Conspiracy label.
Nomadic in person as well as in his music, Alig Fodder is often to be found in the Greek island of Crete, still investigating the outer limits of music whilst enjoying the Mediterranean environment.
"Family Fodder exude an exhilarating sense that everything was possible, that there weren't any limits to imagination and humour. The scope of their musical range remains as dizzying and exciting as it once was." (Time Out New York)
Join the Family direct at:
www.facebook.com/familyfodder
www.youtube.com/familyfodder